Congratulations on your engagement dear bride to be! You have booked all your vendors, planned all the details and now are just waiting for the big day to arrive so you can get pampered by your hair and makeup team, take beautiful pictures and gloriously walk down the isle.
Before you get to that point there are some beauty appointments that you must book before the big day. The big question is what appointments to book and when to book those appointments. I have the answer and will be sharing it with you! Below you'll find my absolute must haves and optional ones: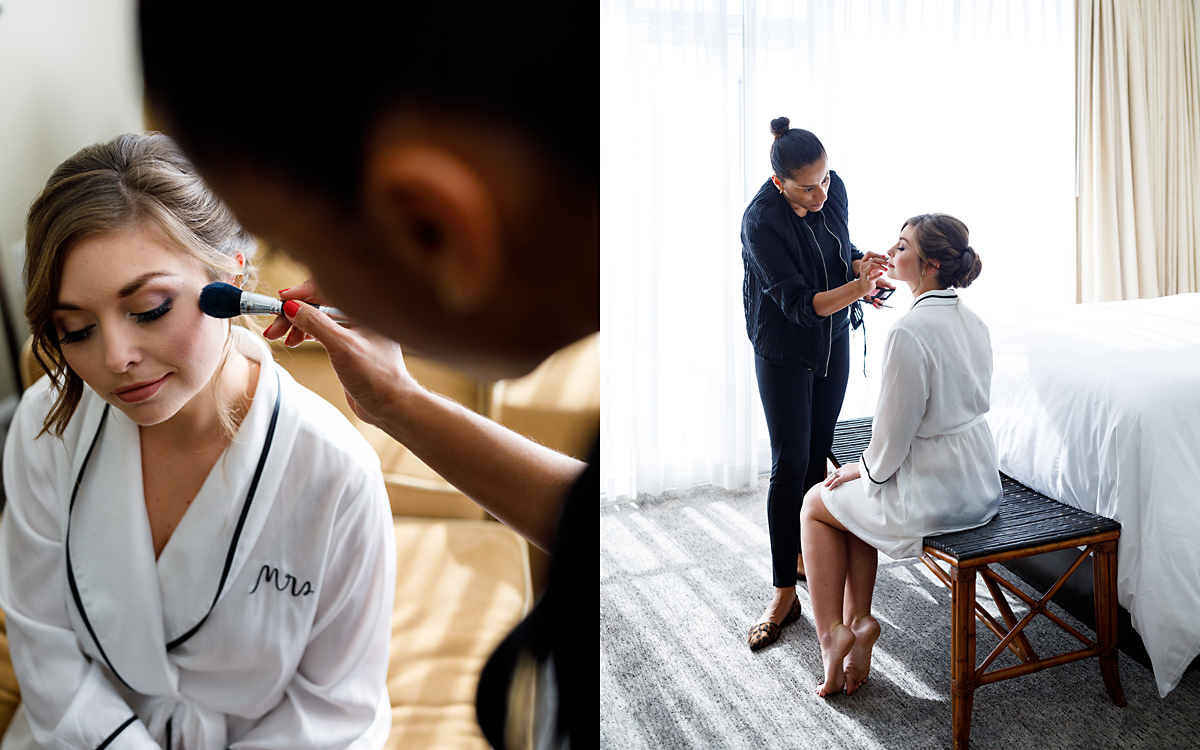 Trial run appointment – Must
Once you booked your wedding venue and found your gorgeous dress you should definitely look into wedding day beauty. You will be the center of the attention on your wedding day, all eyes on you girl!
Your hair and makeup must look great in person and that should reflect in pictures that will live in your photo album for years to come.
It's super important that you look for companies that specialize in wedding day hair and makeup because aside from having the technical skills required the team will understand the logistics of the day making the getting ready process go flawless, with no stress, rush or lateness.
Once you find your favorite beauty company make sure to book them with a contract so you don't risk loosing your date to another bride and schedule your trial run.
Our recommendation is that a trial run is done as soon as possible so you can make sure you are in good hands with the team you chose and never later than 3 months prior to the wedding day.
Hair color /cut appointment – Must
This appointment can be booked between 7 to 14 days out if you have a hairdresser you go to all the time and who's work you trust. Please don't try to do anything new this close to your wedding day, that can be a recipe for disaster. In case you don't have a regular hair stylist, you must start looking for one at least 6 months out to start a routine to prep your hair to receive the special occasion styling. This routine will constitute of a good haircut to clean the dead ends, deep conditioning treatments to smooth your hair strands so it won't look frizzy on the wedding day and some sort of color work if needed and desired.
Facials and skin prep – Must
Your skin is the most important factor when it comes to your wedding day makeup application.
Makeup (foundation, concealer and powder) magnifies texture on the skin so if the skin underneath it is in good shape the makeup will look great however if the skin underneath it is dehydrated , full of dad skin cells and not at it's optimal state the makeup will not look good.
We live in a world of photoshopped, Instagram beauty where everything is filtered but your wedding is a live event where your guests will be looking at you from a short distance with no filters so needless to say your skin needs to be in top shape.
If you don't have an aesthetician, my recommendation is that you start seeing one 8 to 6 months out. The professional will assess your skin needs and plan a regimen and routine of treatments that will lead you to your wedding day. If you already have a routine with a professional , 3 to 5 days out are a good recommendation for a hydrating (no extractions) facial that will definitely impart radiance to you skin and relax you before your wedding day.
Spray tans – Optional
If you think you'll want your skin tone to be a bit darker than usual, I recommend that you start looking for a spray tan salon or technician at least 3 months out. Spray tanning can be tricky as not all formulas are made the same and some can look extremely orange and streaky when fading out so finding the right place is paramount.
Once you find it, the appointment before your wedding day should be booked 2 to 3 days out.
Manicure & Pedicure – Must
Gel mani/pedi appointments can take place 1 week prior however regular polish appointment should be schedule for 1 to 2 days out.
Laser hair removal – Optional
Because you have to wait between 4 – 6 weeks between appointments and it takes more than one session for full hair removal the recommendation is that you start 8 months out.
Hope these timelines suggestions are helpful, feel free to ask any questions you have on comments .
Have a beautiful wedding day!
Xoxo